TET Result 2022
KAR TET Result 2022:
Result of Karnataka Teacher Eligibility Test (TET) held on 06-11-2022 has been published.!!
20,070 candidates qualified in paper-1 and 41,857 candidates qualified in paper-2.!!
From 26-12-2022 they can get their TET Eligible Certificate in as many numbers as they need.!! Here is the web link:

Title/Name
TET Result 2022 |
KAR TET Result 2022
Department
Karnataka TET Result 2022
Category
Admit card
Scanned copy
Yes
File Format PDF
PDF
Password Protected
No
Editable Text
No
Image Available
Yes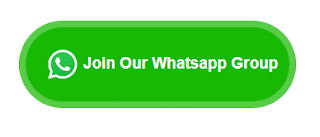 | | |
| --- | --- |
| Download link Available | Yes |
| Copy Text | No |
| Rate/cost | Free |
| File Size Reduced | No |
| Low or High Quality | High |
| Printing Enabled | Yes |
TET Result 2022 | KAR TET Result 2022
Disclaimer: I have downloaded this PDF file or PDF form from the Source of internet we are not responsible for any copyright issues. If you have any complaints or troubles regarding this content or matter please comment below our website Spardhanews.com to support all types of educational information. Please join our Telegram groups for all competitive exam, Govt schemes, Job news, and notes, You will get more content, if you want in future, please comment below. Please Click below Download Button & you will Get the PDF File. Click Now Download Button and Get the information of PDF File.